Things to consider before hiring an appliance repair technician
Having a broken home appliance is nothing short of a nightmare especially when you have to call a technician. And to be quite honest, you can never know how long will the handyman take to repair your fridge or a washer. Also, if you think that the appliance is beyond repair and you need to replace it right away, think about all the expenses. With a broken refrigerator or freezer, you'll have to figure out a way to keep your food fresh. In case of a troubled washer or dryer, you'll most definitely be left with a pile of wet clothes. However, there might be a middle way to save you from all the trouble of carrying the appliance to the workshop, waiting for it to get fixed, and spending a fortune on a new appliance.
How about being able to get in touch with the right appliance repair service? What if you're assured about saving money and getting the services of an experienced professional who will not only be at your doorstep in no time but will fix your appliance on the same day? Sounds like a dream, right? But we are here to help you find the best possible solution to a malfunctioning appliance by telling you how to get a skilled technician without any hassle. There are tons of appliance repair service providers in your neighborhood but who is the best and how do you know if they're trustworthy or not? Here is a list of things you must keep in mind while considering booking a repair appointment in your area;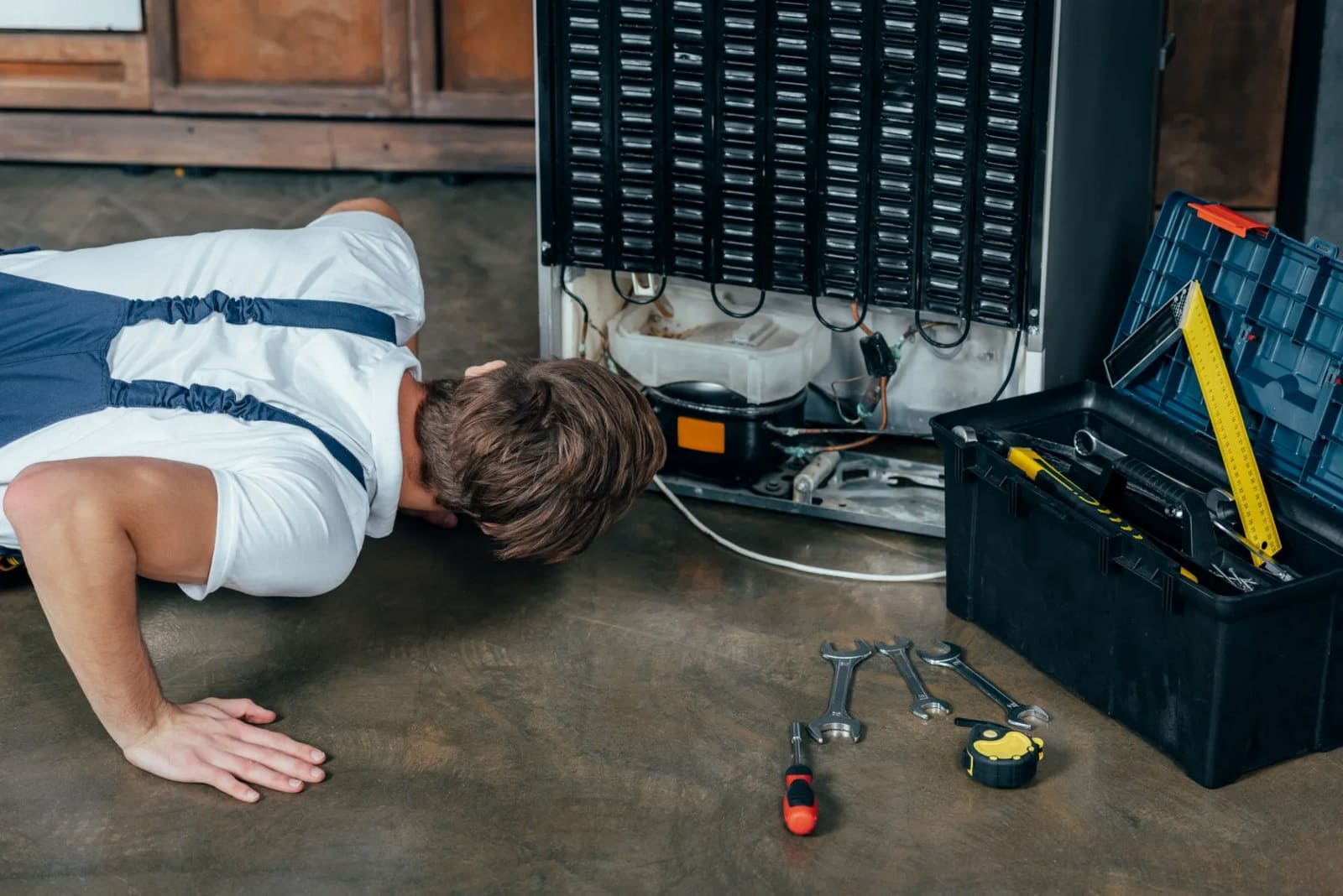 Check the service warranty 
No matter how severe or minor the issue seems to be, once you call a technician, make sure to ask about their service warranty. You wouldn't want to take any risks when it comes to your home appliances as they play a major role in your everyday life. Before booking an appointment on-call or online, ask if they offer a warranty on their work and spare parts. With a warranty, you can be sure that the company is confident in its abilities. It also ensures the authenticity of their words, their standing in the market, and the industry as well. 
Ask about insurance 
Insurance is absolutely essential for a repair professional. Their tasks may involve critical electrical drilling or climbing the floor which may cause certain accidents under unforeseen circumstances. Hence, it's better to be sure that the company has the proper insurance in place. Although with skilled and well-trained professionals, the chances for any unpleasant happenings are rare, it's still better to be on the safer side. 
Ask if they stock spare parts
In most cases, the repairing agent needs a spare part because the original one is worn out or broken. It's better to ask if the repairing company stocks genuine spare parts of the brand and model of your appliance. Also, this authenticates their services as the manufacturers provide spare parts to only those who have the training and proper skill.  
Inquire about the charges 
The best companies are the ones that have transparent and upfront charges. Although the final bill depends on a number of factors such as how extensive the repair was. An accurate cost estimate definitely needs the technician to have a detailed look at the issue. But one thing is for sure, a great company will provide you with a cost before actually beginning with the repairing to avoid any unpleasant surprises. 
Ask for specialization
There are thousands of appliances out there, the brands and models with unique setups and complex settings can be a little overwhelming. And realistically, a repairing company cannot have technicians who specialize in all of these brands. So make sure to ask for a handyman who is skilled and trained for the broken appliance that you're struggling with. 
Conduct a background check 
One of the most obvious elements of scheduling any kind of service is to make sure that you're letting someone in your house after a thorough background check. The repairing companies are responsible for these things and you must ask them about it before booking an appointment. Go online, search for the best-repairing companies, read customer reviews. That'll give you better clarity.